Two long U-shaped brackets connected with M3*10 screw and release nut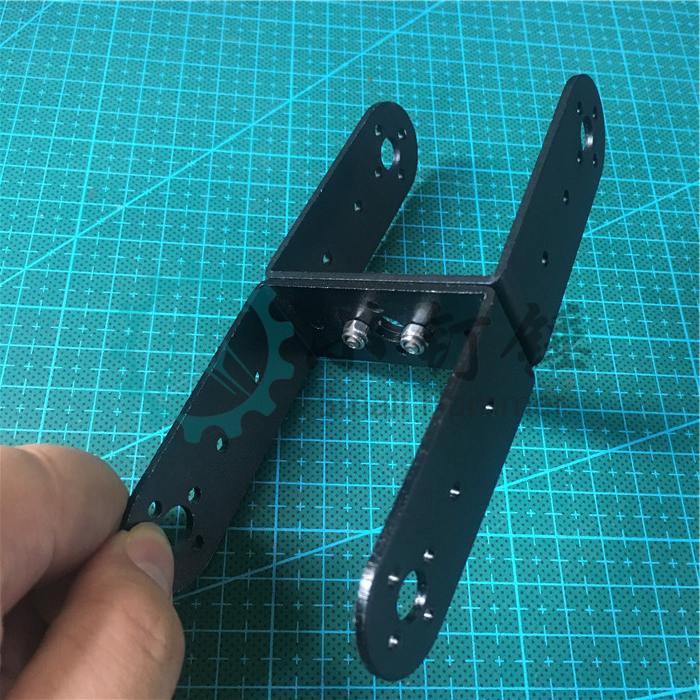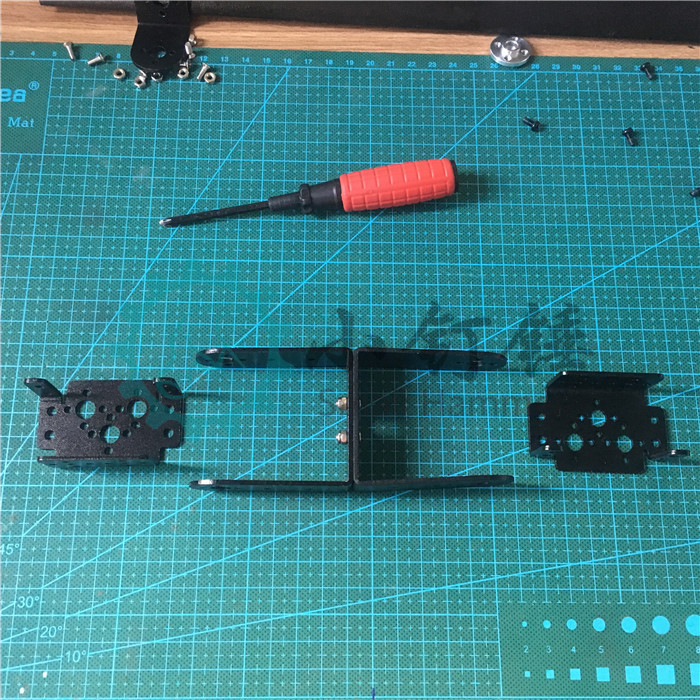 Multifunctional bracket mounted on opposite sides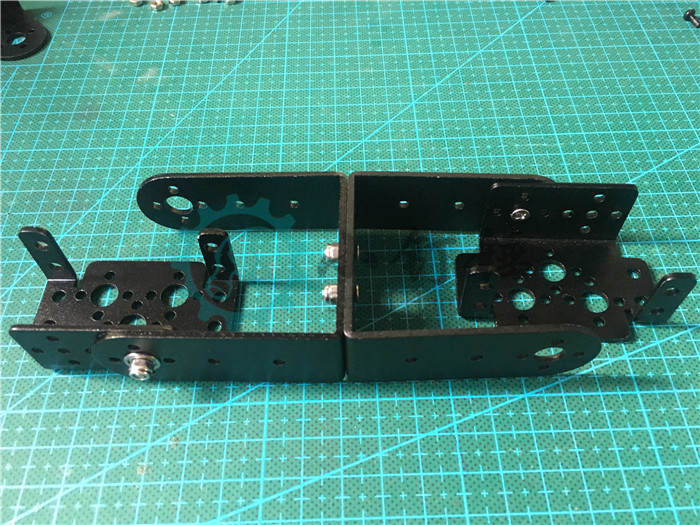 M3*12 screw, bearing, release nut (bearing width and thickness outside) image for mounting multi-functional bracket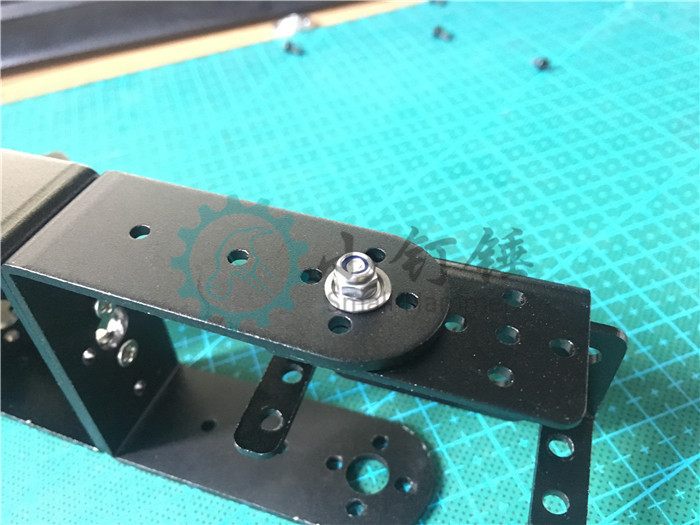 The steering wheel is mounted opposite the multi-functional bracket.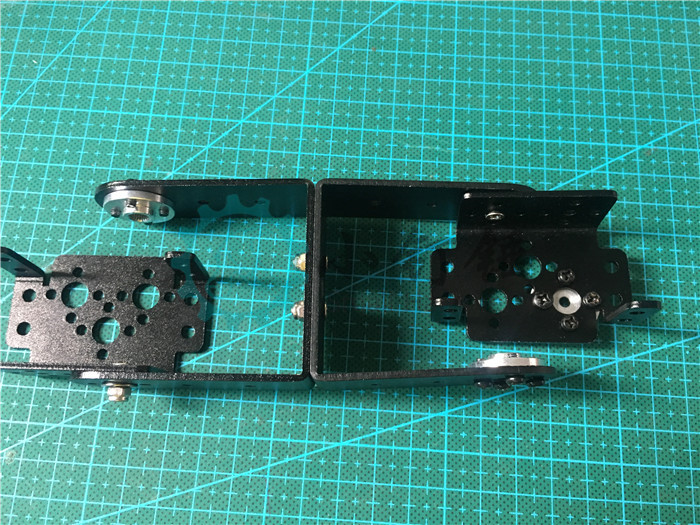 Install a steering wheel under the multi-functional bracket on the right
Connect the base according to one end of the steering wheel. Pay attention to the parallel installation of the steering gear when it is in the middle.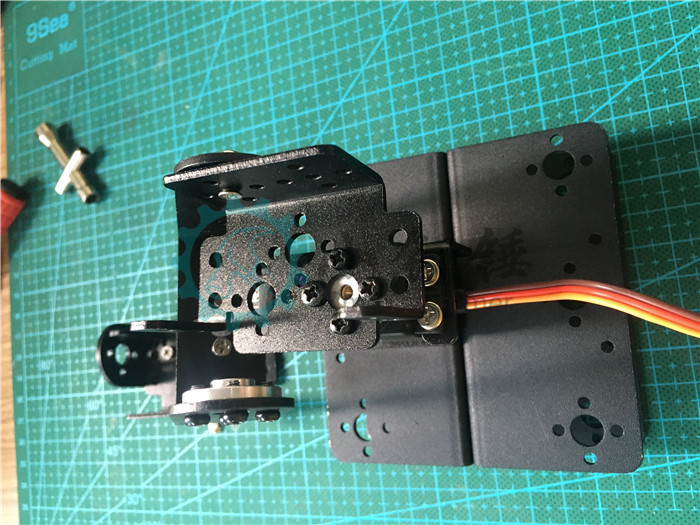 Attention should be paid to the angle when the steering gear 2 is installed, 45 degrees above the syncline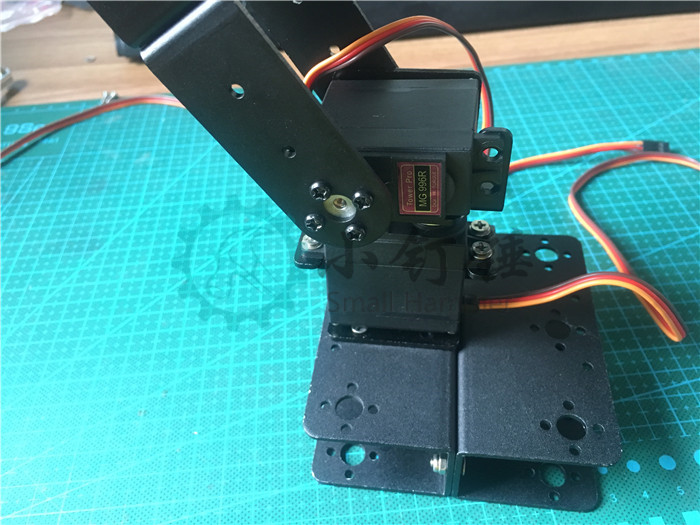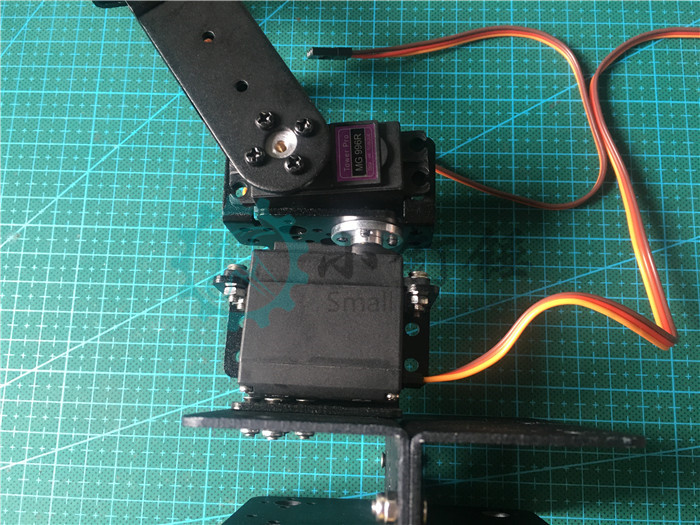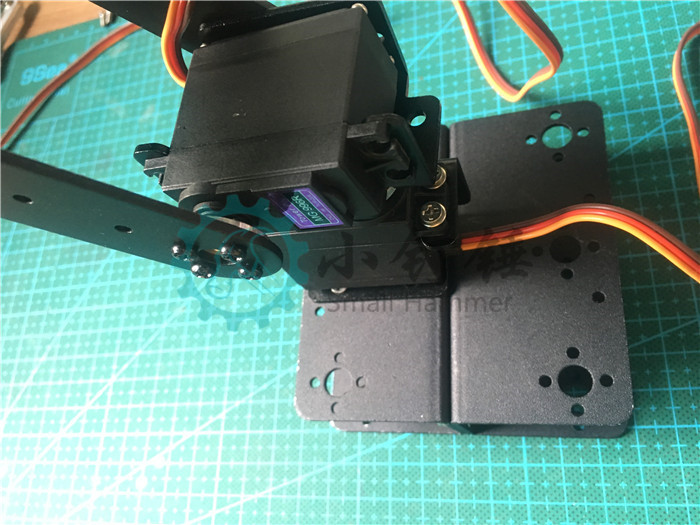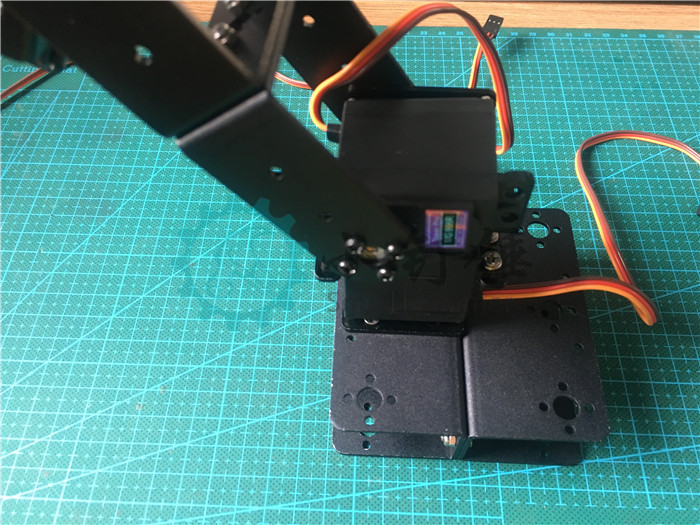 Installation of flange rod is relatively simple, screw on the screw can be used.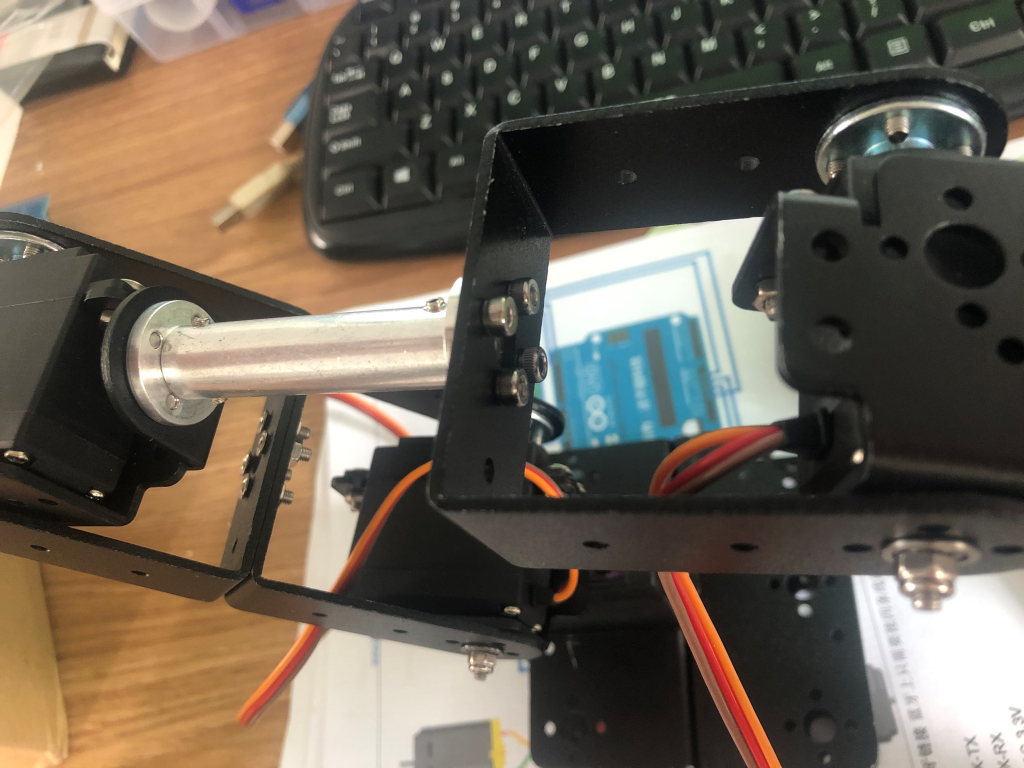 The installation method of No. 4 steering gear is the same as that of No. 2 and No. 3 steering gear.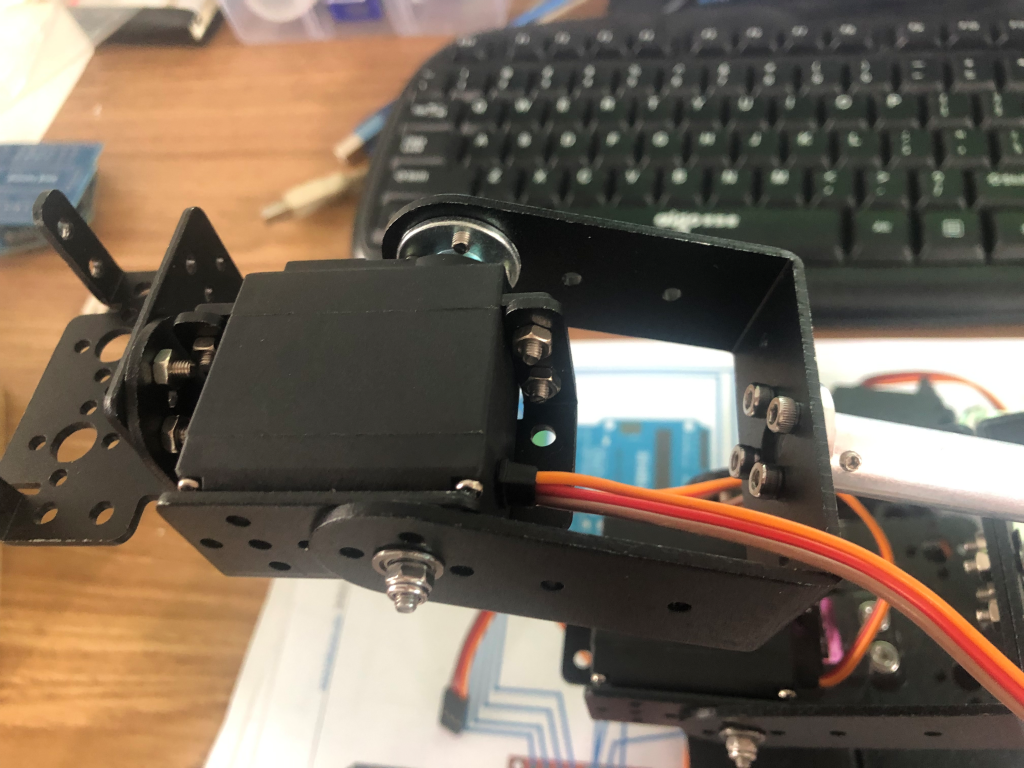 When the No. 5 steering gear is connected to No. 4, there is an L-shaped bracket in the middle, as shown in the figure.